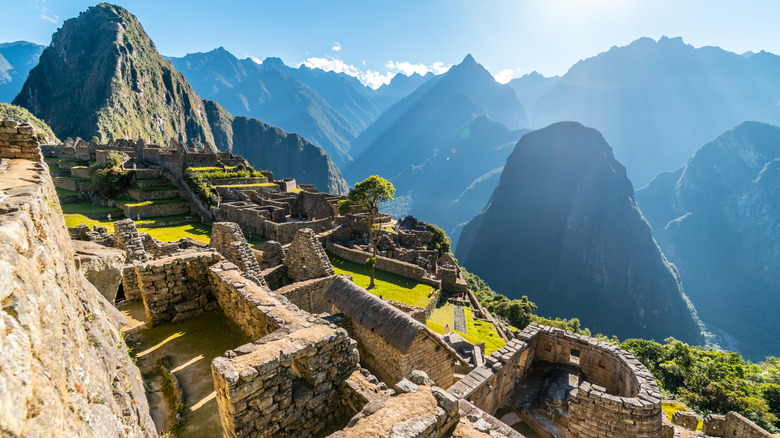 Whether you can't get enough of far off views, mountain hikes, or archeological remnants of an ancient past, the stone city of Machu Picchu, Peru could be the trip of a lifetime. One of the few preserved landmarks of any ancient civilization, these Incan ruins have captivated travelers since Yale University professor Hiram Bingham popularized the landmark in 1911, according to Britannica. Those who travel to Machu Picchu will witness the remarkably well-kept remains of the fascinating agricultural terraces, temples, and military towers of the Inca Empire. According to National Geographic, the Inca civilization stretched far beyond the borders of what is now Peru. The Inca Empire reached from Ecuador to Chile, stretching about 2,500 miles along the South American coastline.
Machu Picchu stands at what was once the center of this incredible ancient empire. Designated as a UNESCO World Heritage site, travelers from around the world embark on the journey through the Andes to visit this marveling stone citadel. However, because of its location and altitude, you should implement some stops along your way before taking on this archeological wonder.
A trip here is not without risk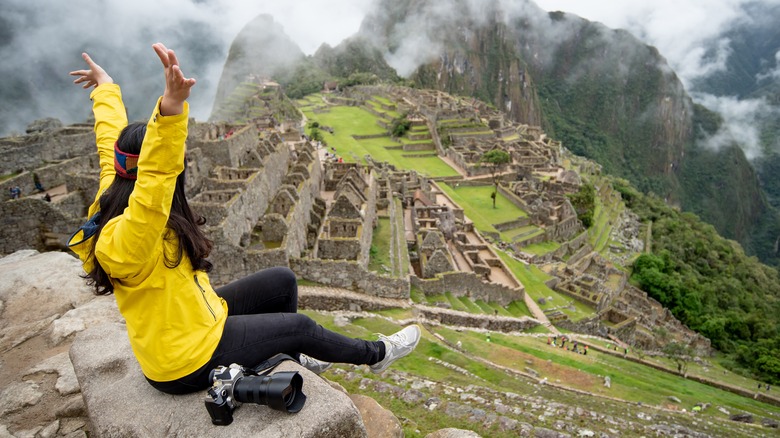 You should physically prepare for trips to high-altitude cities, and the ingenious ancient feat of engineering of Machu Picchu is no exception. Located in the Andes mountains, your trip to Machu Picchu will require you to take on much higher elevation than you are probably used to. For this reason, medical experts recommend timing your ascent strategically to avoid Acute Mountain Sickness (AMS). Symptoms of AMS can include those similar to a hangover, according to WebMD, resulting in headaches, muscle aches, and nausea. However, taking the time to ascend gradually and adjust to higher elevations can help your body fend off AMS symptoms.
Located at about 7,710 feet above sea level (per Britannica), Machu Picchu is nearly at that 8,000 feet marker that experts note could set off AMS, according to WebMD. But taking simple measures and planning accordingly can make your trip to Machu Picchu go off without a hitch.
Avoiding altitude sickness on your trip to Machu Picchu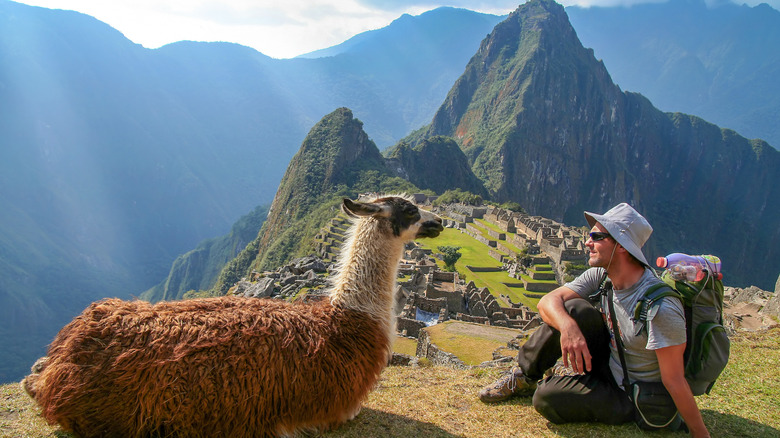 Most trips to Machu Picchu will start with travelers flying into Peru's capital city, Lima, according to Audley Travel. From there, you will likely fly to Cusco, an extremely high-altitude city that sits at about 11,000 feet above sea level. You can either adjust to Cusco's high-altitude or descend to Aguas Calientes by train. Spend some time getting used to Aguas Calientes' elevation of about 6,700 feet, exploring its restaurants, thermal baths, waterfalls, and butterfly farm, according to Inca Trail Machu.
Whether you decide to acclimate in the high-up city of Cusco or the lower elevation town of Aguas Calientes, keep in mind the CDC's tips for avoiding altitude sickness. If you plan to embark on some mountaineering and hiking during your Machu Picchu adventure, ascend gradually, never climbing more than 1,600 feet per day. Drink plenty of water leading up to your trip, and avoid alcohol and intense exercise two days prior to hitting that 8,000 feet elevation mark. Your trip to Machu Picchu will be a once in a lifetime experience, so don't get caught in the throws of mountain sickness.