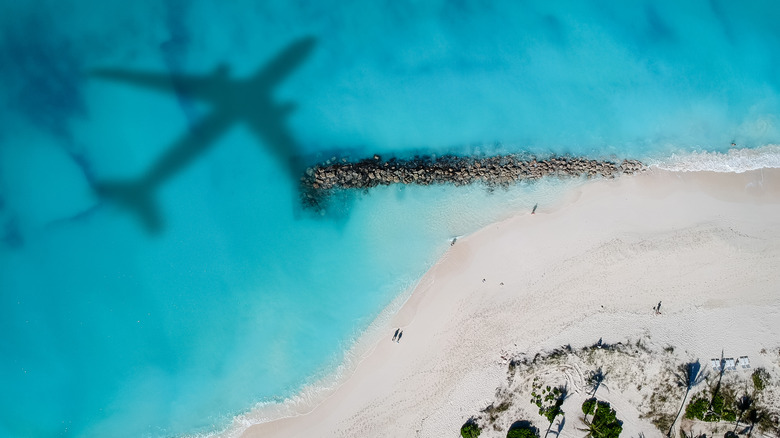 Are you dreaming of stunning beaches with powdery, white sand beneath your toes, pristine, turquoise-blue waters beckoning you to dive in, and sun-filled days of adventure and relaxation for your next vacation?
AZ Animals documents around 900,000 official islands in the world fit that description — making choosing your island destination a bit overwhelming. However, one archipelago territory — as mentioned by Visit Turks and Caicos Islands — has over 100 named islands and cays for you to enjoy and explore: That's Turks and Caicos.
According to U.S. News & World Report, while Turks and Caicos weather is said to be pleasant year-round, the islands do experience a rainy season from June to November, advising their readers they can save money (up to 40%) by booking during the wet season when airlines and accommodations slash their prices.
Truth be told, when any of us envisions going to a beach or an island for a vacation, we want and hope for perfect weather conditions. So, why would we want to book our dream island vacation during the wettest months of the year? And, will booking during those months save you any money?
Let's review this further, as not only is this a risky option that can negatively impact your travel experience but there are also a host of problems that can present themselves, causing unnecessary out-of-pocket expenses that you had not planned in your vacation budget.
To rain or not to rain in Turks and Caicos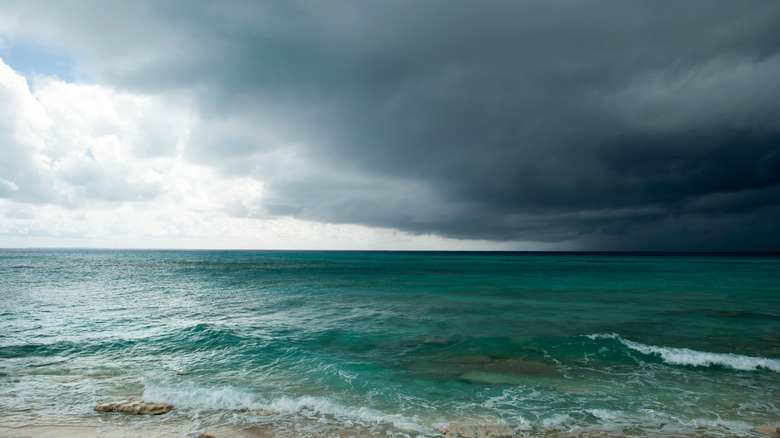 The first, and most important is health problems. During the rainy season, the climate grows more humid, the temperature can suddenly vary from hot to cold, and this type of weather environment festers illness. And, who wants to be sick during their island vacation?
Let's not forget the increase in mosquitos during the rainy season. Any tropical environment is already a breeding ground for those nasty little buggers, but once the rain starts, it's a haven for all types of biting insects that are just waiting for the opportunity to begin their feeding frenzy.
Thirdly, the threat of hurricanes during the rainy season is a good possibility. According to Visit Turks and Caicos Islands, this archipelago territory is at risk of being hit by a hurricane or tropical cyclone during the June to November Atlantic Hurricane Season. And, nothing dampers a vacation more than unpredictable and disastrous weather.
The rainy season will also greatly affect all those wonderful outdoor activities that you were so keen to partake in. While many resort accommodations will have a backup plan for rainy days, who wants to play a game of chess indoors when the original schedule was to go snorkeling along the third-largest barrier reef in the world, as advertised by Turks and Caicos Tourism?
The best of Turks and Caicos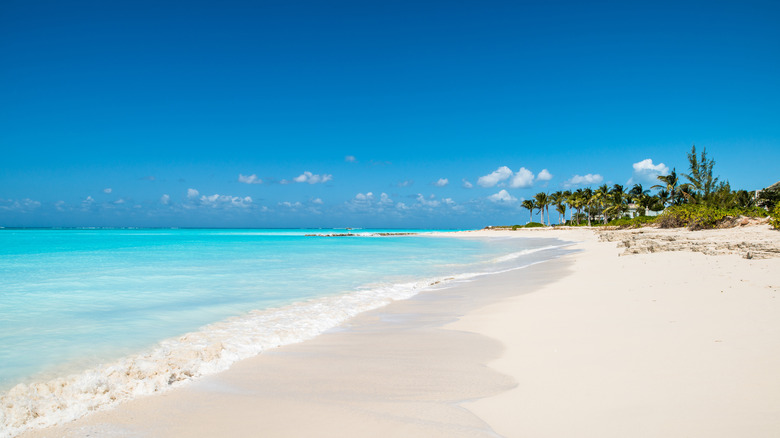 Now, let's take a look at the best times to visit the Turks and Caicos islands. U.S. News & World Report states the months of December through March are peak travel months and are indeed pleasant months to visit. However, April through May are the best months to visit Turks and Caicos, and is the sweet spot featuring lower prices and fewer crowds.
While airlines and accommodations may decrease their prices during the rainy season, it's always best to weigh both the pros and cons before booking anything. After all, we all want to experience the perfect, stress-free, holiday destination, while staying within our budget.
Dreaming of that island vacation can indeed become a reality, and with a little bit of research to guide you, it will help you become more aware of any positive and negative impacts during your travel time — saving you a good amount of money or possibly costing you more than you anticipated in the long run.