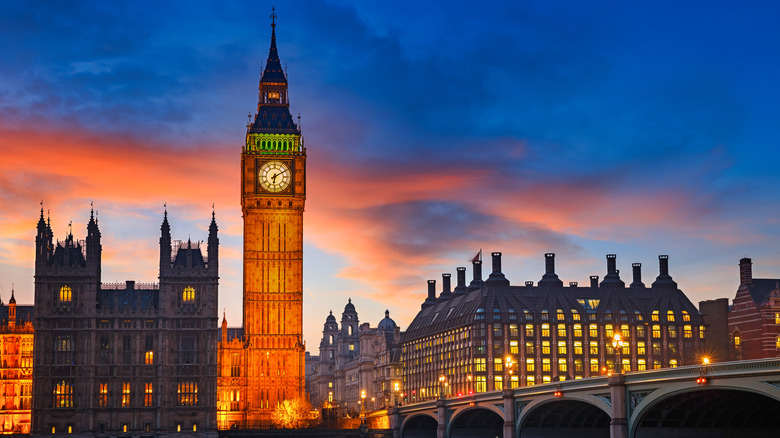 England tops many peoples' bucket lists but seeing the prices of traveling here can put those on a budget off. The World Was Here First agrees that England isn't the most affordable place to visit, but says there are ways to lower costs. While London is pretty much always going to be eye-wateringly expensive (£8 for a pint? No thanks.), you'll see prices drop if you get outside the capital.
And there are lots of things to see in England apart from London. Blogger Nomadic Matt loves the smaller cities of Oxford and Bath and highly recommends a trip to the north of the country, where you'll find thriving cities like Liverpool and glorious countryside in the Lake District. But you can't go to England and not head to the capital. So how can you stick to a budget in one of Europe's most expensive countries? Well, pack your thermals and a heavy-duty rain jacket and you're heading in the right direction.
The cheapest time to visit England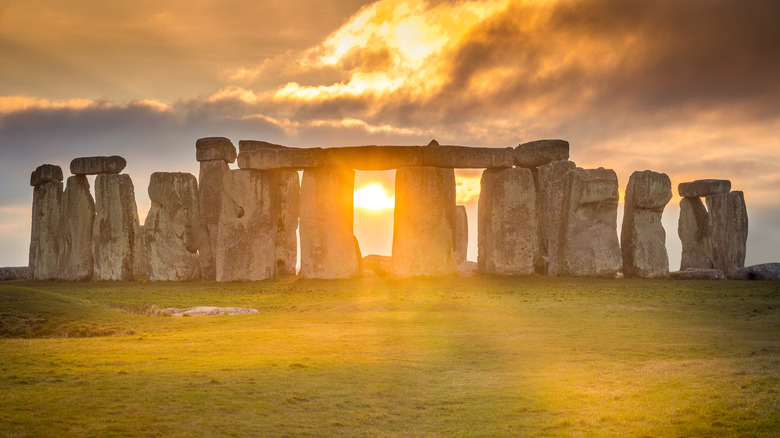 Winter is the most budget-friendly time to travel in England, according to Travellers Worldwide. There are good deals to be had on flights and hotels during this time but not without reason. The temperature ranges from 34 to 45 degrees Fahrenheit and it will rain, sleet, and possibly even snow. Travellers Worldwide suggests this is a lovely time to cozy up in a traditional pub. It's also a great time to visit some of the country's excellent and free museums, as crowds are lower. In London, world-class museums like the British Museum, the Natural History Museum, and the Tate Modern are all free. You can't get cheaper than that.
If you don't fancy England in the winter, try the shoulder seasons of spring and fall. UK Travel Planning writes that traveling at this time is cheaper than during the peak summer season and offers a good balance of prices, smaller crowds, and relatively good weather as compared to winter.
How to lower the cost of your trip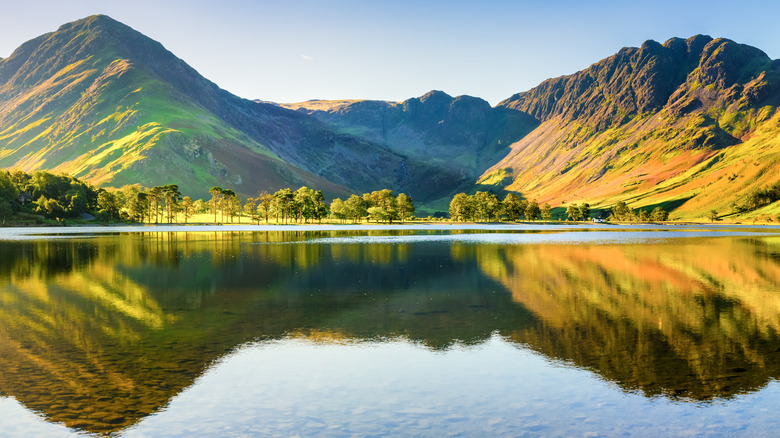 Blogger Nomadic Matt has a range of tips to lower the cost of your trip to England, including eating pub food and taking advantage of one of the many free walking tours. And, of course, to get outside London, but this comes with its own challenges.
England is blessed with an extensive network of public transportation, but it can be pretty expensive. Finding the Universe recommends booking train tickets in advance to save big (think a four-hour journey for £150 vs. £25 if you book in advance — that's a lot of fish and chips.) Coaches (long-distance buses) are usually cheaper than trains but are slower. Car rental in England isn't terribly expensive in itself — Finding the Universe suggests you can hire a small car for a week for £100 –- but fuel prices can be horrifying to visitors from the U.S. Our best advice for budget travelers to England is to plan carefully and book as much as you can far in advance. That way, you can avoid the dreary winter months and still not blow your budget.