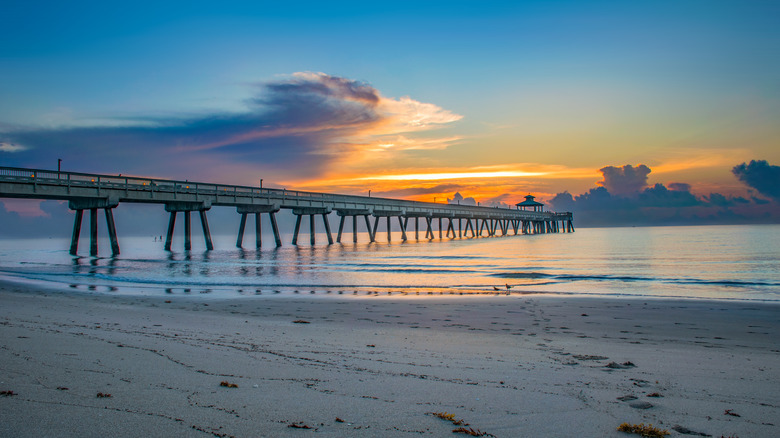 When you hear the name Deerfield Beach in Florida, you may wonder how it earned its name. According to the Deerfield Beach Historical Society, this small town's original name was Hillsborough, with its historical records beginning in the late 1800s. Its former name then changed to Deerfield due to the abundance of deer that grazed alongside the Hillsboro River, and newly laid railroad tracks. It wasn't until 1925 when Boca Raton threatened to overrun this quaint area, that the town of Deerfield was incorporated as a city, and this once-quiet town was officially renamed Deerfield Beach.
And, now in 2022, Deerfield Beach is known as the award-winning, "Blue Wave" beach. A certified honor bestowed to this magical haven by the Clean Beach Council, per the Deerfield Beach government website — thanks to its impeccable water, pristine beaches, emergency services, and dedicated conservation efforts — as reported by Visit Florida. It's also been ranked No. 4 in USA Today's 10 Best Beaches in Fort Lauderdale.
Relaxing or playing — Deerfield Beach has it all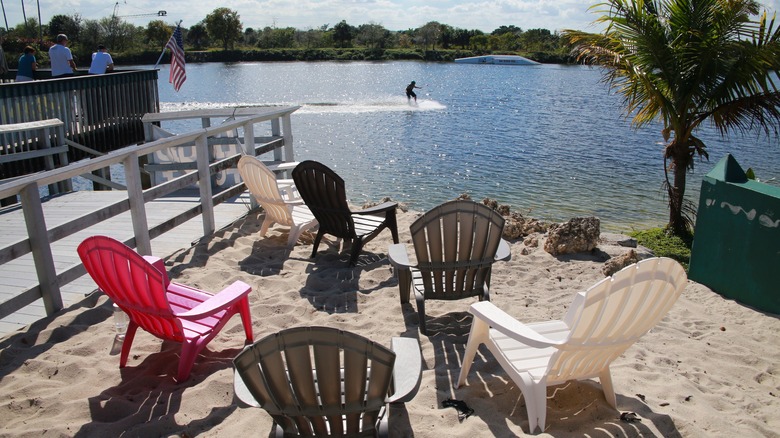 With golden sand that glides gently between your toes, Deerfield Beach boasts 3,000 feet of captivating shoreline, as told by USA Today, beckoning adults and families alike to its pristine beachside, while offering a host of peaceful and adventurous activities for everyone to enjoy. From soaking up rays on its beach to fishing near the international pier, Deerfield Beach also contains the Quiet Waters Park for children, and the Deerfield Island Park and Arboretum at Constitution Park for adults to take in.
Or, if you're into water sports activities, and you and the kids are feeling even more adventurous, head over to Ski Rixen USA — advertised on their website as "America's first-ever cable park that pulls you silently over glassy waters," it's sure to inspire novices and professionals alike.
If history is more to your liking, head on over to The Butler House. Built in 1923, it was once owned by one of the most prominent landowners and civic leaders in Deerfield Beach, according to The Smithsonian Magazine, and is now a memorable museum.
A reputation to be proud of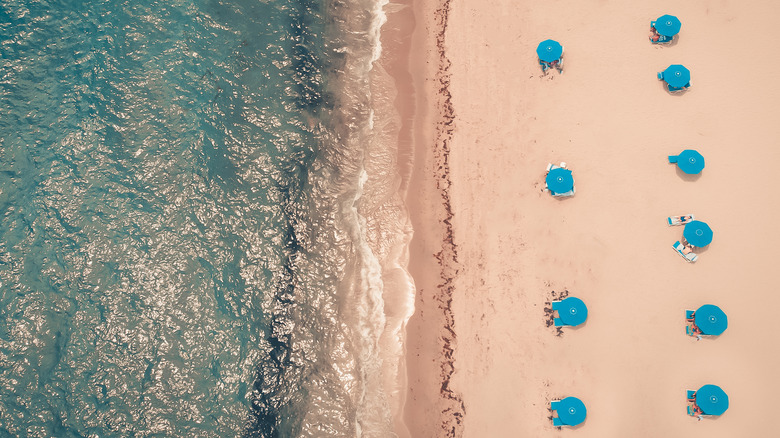 Deerfield Beach's reputation and certification as one of the cleanest and environmentally friendly beaches in South Florida stays intact due to the ongoing Safety and Rules mandated by its public and safety officials. From animals and vehicles not being permitted on the beach to alcohol and littering being prohibited, as well as a host of other regulations, it's easy to see why this beach has earned, and is a true model to its honored title.
So, if you're planning on a trip to this incredibly clean city and its stunning beaches, take heart that you and your family are truly experiencing a timeless treasure of unprecedented beauty and tranquility that has been valued and cherished throughout its history. From the many businesses, public offices, safety officials, residents, and visitors alike, it's a concerted team effort that everyone is proud to uphold and be a part of. And, as the saying goes: It takes a village.